This note is intended to provide a central source of technical information about installing and configuring client software to connect to the campus Micro Focus Groupwise servers. This information is intended primarily for computing support staff but may be of use to end users who provide self support. This document is not intended to provide training or advice on using the client software, only how to install and configure it to connect to university servers.
For training and manuals on using the Groupwise email system, please see the UofR Groupwise web site. A web interface to the Micro Focus Groupwise system is available to all users. The url to access the web interface is https: This web interface provides users with a method of accessing email and calendaring services from computer systems running the following web browsers:. If your device isn't automatically recognized as a mobile device you can manually select the "Use the basic interface" setting at login. Be advised that this download only contains the Windows client and is large about MB.
As such, this type of install is only recommended for systems with high speed internet access. Users with only dial up access can use the Webaccess client or bring their computer to the Computing Services IT Support Centre to have the software installed. Micro Focus maintains release documentation for the Groupwise product at https: See our new home at SUSE.
Dean Lythgoe. Novell announced today the immediate availability of GroupWise 8. This is the latest support pack for the GroupWise 8 product line and can be downloaded immediately. In addition, we are also releasing an update for the GroupWise Mac client! A new hot patch is now available for the GroupWise 8.
GroupWise 8. You can download the Hot Patch here! Novell continues to be diligent about finding and fixing security related issues. Included in the GroupWise 8. Related TID: For more information on these vulnerabilities, please see the security advisory from the U. CERT team: Previous versions of GroupWise are likely also vulnerable but are no longer supported. Customers on earlier versions of GroupWise should, at a minimum, upgrade their WebAccess servers and associated Domains to version 8.
As stated in previous blog posts: Novell expects our community to be well informed and well protected. But it'll take a lot longer cycle then 15 months to make a consistent suite out of that. So, again a bogus answer on a relevant question A good question that comes to mind is will Micro Focus move to GroupWise now there is the suite? Or will the decision makers running macOS? I doubt the suite will attract new customers as long as there are no consistent cross platform clients. Finally growth is needed to stay relevant.
Having just over two years of perspective since our move from GW to O, it's critical to divorce your feeling about the company and history of the product from where it is today. If you don't, you'll be forever hopeful that change is right around the corner. Treat it as a business decision - plain and simple - evaluate the facts. I tracked Google searches of "GW migration site: EDU" and in both cases, it was clear GW was disappearing from education.
It says something when the customer spotlighted in the last GW EDU focused marketing white paper, "Free isn't free" has since moved to O It's also important to consider ecosystem. Email is just a small part of the collaboration ecosystem, and while MF seems to be trying to build that ecosystem e. More evidence of shift from Windows to Mac That is the official message. Absorb it and take action appropriately. So ironically "Micro Focus Enterprise Collaboration" if not for Enterprises then, since I guess most of those use a mix of platforms?
We have a increasing number of MAC Users and I voted for this idea, however more than anything an upgrade of webaccess feature wise along with a facelift to bring it into the same area as Outlook or even notes would go a long way. If you want an enhancement to webaccess, please create or vote on an idea for that, but don't calim here that webaccess would be more important or good enough pls. I agree with Massimo here, webaccess, as good as it is, is no substitute for a parity featured Mac client.
Today is a sad day. Today the hammer has fallen. The same things as described in the above posts have happened to us, a very few executives with Mac laptops have pushed GroupWise out. Not having a proper GroupWise Mac client caused its demise. We were able to get away with using the GroupWise 8 client for Mac for a while until it wasn't compatible with the new Macs.
kindle fire root jelly bean mac.
Information Services.
shortcut key to save word document mac.
how to update flash on mac 10.4.
I've been with this product line since NetWare 3. I've been a fan and a proponent of these products for practically a lifetime but now it's over. I'll continue my career but I have no choice but to use a different product path, and all that for just one thing, just one It's been a wild ride, thanks Novell, thanks Micro Focus for the good years but you've left me with no choice but to move on.
Note that Mac client support was a very big issue and also the amount of money that this is going to cost Micro Focus. It won't help with your organization but it may give Micro Focus some more material feedback for the future. Shouldn't Mike Bills and his team be monitoring these forums?
Mike Bills has commented a few times on this board. It is abundantly clear and has been for some time that, in realit,y the recent clients , 14 R etc, are not notably better or different from 8, and that a MAC client has not been in the cards, for the simple reason that this product, in spite of our love and commitment to it like many others, is on its way down. Google and MS are the winners. Rail all you will. They won, Novell lost. Hoping against Hope is a sad feeling for the committed who knew that the product was for years rock solid and low maintenance.
Now we sit with unclear paths for "heavy" clients. It works. Like Outlook.. Just my 2 cents here. What are we going to do? Good question, but surely the question is coming more front and centered. It gets very old when Micro focus does not seem to care about an updated Mac client and will not do anything.
Everyone that would like a new Mac client please post. Since I know GW - and in historacally this goes back to "WordPerfect Library 1" pre-decessor , this is in multiple forms a "windless debate". Overtime I learned a few words: Cloud Can it be? Can it be it is urgently needed to look from a different angel an re-think the purpose and workings of GW client?
crack photoshop cs6 ita mac.
copier images iphone sur mac.
hp deskjet f4185 driver free download for mac.
Microsoft is spreading out dull client wich I, nor me users fully understand. They get away with it! Open source is bringing solutions more open than solutions?
GroupWise 2012
I realise any client rebuild will be an overrhauld. I believe it is wordt to go to drawing tables and start the process. And first go to "board" and get a solid commitment and annd a cleardbudget! Iw what 'users' see. By the way: My mac users complain if I try changing them over to the native client. They would rather have calendars not working that put up with it. Despide the challenges to ' re build a Mac Linux? They are cutting in their own skin. I'am afraid they take the HPE takeover a little bit too serious? Due to archiving, shared calenders our users still prefer the old gw 8 mac client instead of the native mac client.
A full featured up to date client for Mac would be very welcome. Hiri could be a good start as a new GroupWise cross platform client https: Jim R. It might be worthwhile for people who want a Mac client to indicate how many users they have on the thier platforms. Bottom line is - if we invest in a MAC client - Will there be enough users to get a positive return in 5 years?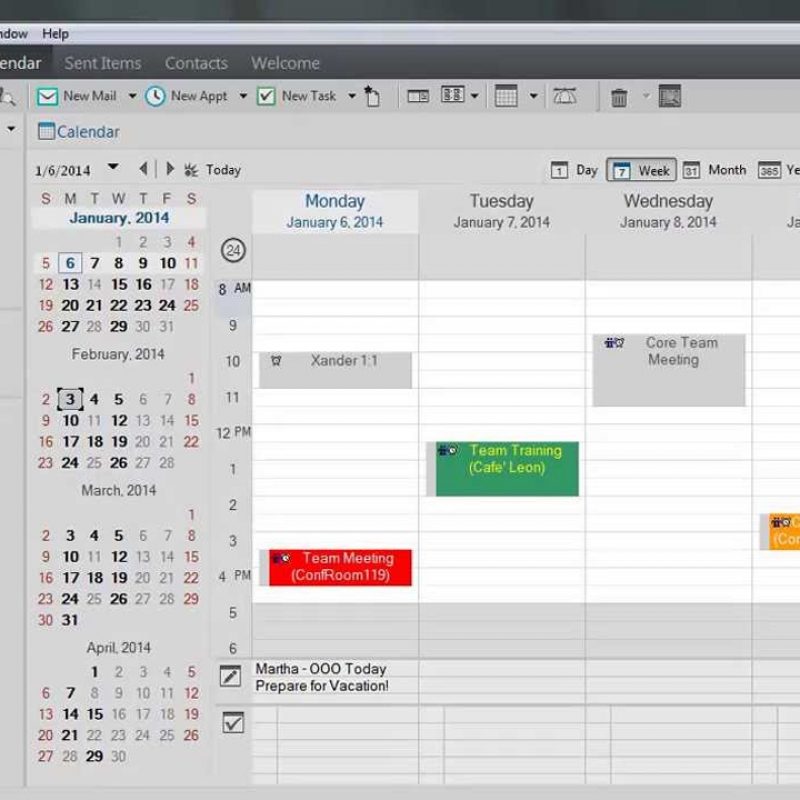 Groupwise management should be able to poll all their users to get an idea of just how big that market is. One would have to assume the market is growing. But can Groupwise grow with it? Based on their apparen silence - the results of that question is an unambiguous NO?
Novell Groupwise
So Mr. Figure that. And I on purpose say Invest as my customers that once ran the crap Mac and Linux client payed the last decade as much maintenace as their Windows users did so I think they would deserve a native client. There is some stuff planned for this, but much too late for a lot of customers and so will it be if ever someone realized it was a real bad idea to not have a Mac and Linux client MF has such a bar of steel in front of their heads they just ignore all of this. Its just nonsense they have no resources an such, its a matter of making decisions. There seem to be enough money to invest in Teamworks, a product that nobody wanted or needed and in the meantime customers of Vibe and Filr which have the same code base have run away To add to my previous post: Mac users do forward their messages to Outlook.
Go figure; they are the biggest pushers to go to another platform. All development time spend to better Windows client is not going to change their minds. Also the lack of proxy access on the native mac client forces our users from going back to the old gw 8 client. At the moment we have 80 mac devices in the company. But more and more people bring their own device and want mails on their mac. We all waiting for years for solving this problem, yes problem! In the past, one big reason to use groupwise was the cross-plattform compatibility! No user wants to know about the techniques in the backend runs it on Windows-Server or Linux?
Fully featured Mac desktop client.
.
GroupWise: GroupWise HP1 and Mac Update! - Cool Solutions |.
.

The users only know the problems in front of their nose! The sysadmins are not the decision-makers, the CEOs and their users decide what they want to use! Without cross-plattform-compatibilty, we all will have no chance to guarantee the future of GroupWise, and that's no joke! In the past, there was the vision of pervasive computing yes, years before cloud-rumors.

Get your information, anywhere, anytime on any system! I have lost two customers this year due to old and weary look with no future for GW as these owners and directors saw GW by using their macs with an old client. Other organization was very pleased with Windoes-client but due to old Mac client and decision makers this was possible to happen. I really don't understand this stategy of only using native Mac client to GW as then all the good staff of GW will be lost. I really think my next renewal will be our last due to this.

We will just have to move to and then I will be unable to justify the cost of MF for file servers. It's quite interesting reading all these comments. I'm a Linux desktop user personally. It would be very nice to have a feature equal client for Linux. However, I think the larger issue is that there isn't a cloud based platform for GroupWise. It was because their users demanded Outlook or they wanted a cloud hosted solution. Just use webmail for proxy access grows old very quickly, so does mapping x amount of accounts for the one user.

This eco-system served as a sales and community channel. In cloud and flexible device clients should be premium quality and an approach to distinguish from the odd office. I hope this help? People have stayed quiet because the majority have just given up in disgust We all would like to see Mac and Linux clients, but it's doubtful it will ever happen. Your best bet would be to try and run it virtually, it doesn't look like MF has either the resources or the expertise to develop proper clients for these platforms.

If one looks at the numbers here - https: Upcoming macOS Mojave will be the last release to support bit apps. The old GroupWise 8 Client won't work sometime in the fall of on updated Macs anymore, taking away features like proxy access. Statistics is one element. Reputation another. On the server side GW strentht was adatibtility with legacy systems through gateways. I still hope for the best? Those 15 percent mac users in my expiriece are more vocal having a high vote or are upper management.

As jeremy L states there are sure other reasons customers moved on we migrated a bunch this year ourselves but most stay with an on premise solution mostly local gov and a few go to cloud mostly educational environments. This Idea of course is only about why we need a Mac client but sure you cannot see the one seperate from the other. It is all about providing an ecosystem of connected services. For sure a Mac client alone is not going to save GroupWise, the problem is IMO the ecosystem MF has allowed to grow with GroupWise-TeamWorks-Vibe-Filr-OES etc mixing Microsoft counterparts where supported which do not work nor look as a solution but being just a bunch of products which at the same time duplicate funtionality.

A binding factor here is missing: Binding ideas are all scattered trough the different idea portals. Over the last decade since Apple incorportated Intel processors, Mac's have been booming business and many many many people go to Mac's for their daily business. So, yes, we would like a new Mac client. And, yes, we would like a better Windows client. And, yes, we would like a better WebAccess.

Should I go on The situation; many customers move to other solutions and away from Groupwise. Obviously the client and web based side of the product. The solution? Create a better client and webbased experience. When I read a lott of comments not all of them Makes no sence to me When I look at the many votes this Idea has received and I read the comments I'm a bit surprised that my own Idea "More intuitive GUI for desktop and webaccess clients based on UX design guidelines" has only received 15 votes yet.

Basically, I'm asking in this Idea for the same thing anyone wants; an intuitive product that is able to compete with other solutions on the current day and age. Having sayd that, I'm the administrator for GW for many years. As time passes by I get more and more the idea I'm trying to guard a dinosaur. Like also stated in my own Idea, the backend is really good, but the complains are always about the frontend. That's the part users see and work with and most of them hate it. I can't change that with all the technical talk in the world.

My collegues don't care about that I don't agree with everything they say about the product, but they are totally right about the intuitive part. I personally like GW, but I can really see the reasons others don't. I'm more and more looking for other solutions out there so I can give my collegues a better satisfaction. Let's face it, that's also a part of our jobs as administrators In all honesty, if Exchange was a more AD independent product and we didn't have to migrate the whole environment away from OES, we would consider the change.

Does this mean that Exchange is the howly grale?

Installing and Configuring Micro Focus Groupwise Clients

No, absolutly not! It also has many flaws. However, I can see Microsoft taking a lott of things from users very serious and they incorporated the UX rules years ago to evolve their product. MF simply doesn't do that. And in the end; defendeing GW should not be our goal And MF's goal should be to make a better product we as administrators shouldn't have to defend! Lastly, I have to agree with Sebastiaan. A lott of ideas for GW are scattered around on this portal So, bind them and evolve the product, MF.

We urge you to do this, before you loose us!! Honestly, I was curious to see where this thread had gone, and it's just the same circles. MF has no interest here, and if you look at the new features they do add to their windows client, they are rather simple windows client enhancements that other have had for years. Likely a full-pay windows client says, "Outlook has this, add it or we're moving away.

No longer the victim in the long saga of GroupWise, and we're seeing amazing new features at lightning speed in the o platform. Over the last couple of years, those other MF products have been or are planned to be sunset, and I expect we'll say goodbye to everything MF soon. If you're a EDU, the new tiers give this stuff to you, so it makes using MF products less compelling. The best thing you can do for your respective organizations is to chart a course away. It bears a lot of truth.

MacUpdate.com uses cookies.

Groupwise is the "easiest" product in MicroFocus offering. The one with the best TCO. However one need to understand at MF, at channel and at client level. In my view O and Azure are nightmares. But everybody embraces them as they believe they understand the value off the cloud. I repeately notices Outlook users to clean up their mailboxes as they became too big, too slow, too ineffective, Groupwise could cope with all of this.

Novell Groupwise free download for Mac | MacUpdate

It need to be explained. My personal Groupwise boxe holds messages way back befor , that is no issue. However setting up archiving is a challenge. Once it's done it should be fine. Personnaly I hate mails coming from Apple Mail, but Apple guys love them. I do understand Micro Focus has to sort out a impressive heritage of good Novell products. The moment they acquired the HPE software portfolio, I fear they shifted their attention towards in my believe an illusion. I'am in no way a CEO. I try to be present at some coming MF events.

But it eats up time and more important financial resources. For what? MicroFocus is not in the "Apples Augmented Reality" business. I believe it can be done!!! Best regards,. The plea to deaf ears Amazing that no-one from MF even bothers to speak up in these forums.. Hehe Mike Blitz, nice catch. Mike Bills is quick as a blitz with his responses. With tear in my eye I very miss Dean Lythgoe. Also Migration because of this is hell.

Users have created shared calendars on Groupwise that say 20 users post to Now in the native client they see all the calendars but if they don't own it struggle to send appointments to it Using webmail defeats the object of having a native client Which doesn't work Each year it's getting harder and harder to justify not spending a fortune and going for Office instead. This really doesn't help as it's senior management that are all wanting Macs. Now that we own the first few High-Sierra-Devices, something very disturbing happens with the old client: Groupwise-client for Mac doesn't get the correct time zone from the system.

GroupWise 2012 - W2k8 MTA POA GWIA iwuhenil.ml4

Therefore every posted appointment during german summertime is 1 hour too late. Unusable for business use. If I don't find the reason in time, it will be the last nail in the coffin for the mac-client. Really, really bad! Stefan, we also have the first High-Sierra devices and we noticed this issue too with the appointments being one hour too late.

If you find a solution let me now. But indeed it makes it unusable. Hi Joeri, I hesitate a little bit to post our temporary solution, because it tastes like surrendering